S1P - SB + zamknięty obszar pięty + właściwości antyelektrostatyczne + absorpcja energii w części piętowej + odporność na przebicie
puncture resistance with a force of 1100 N - odporność na przebicie z siłą 1100 N
slip resistance on ceramic, coated with SLS solution and on steel, coated with glycerol - odporność na poślizg na podłożu ceramicznym, pokrytym roztworem SLS oraz na podłożu ze stali, pokrytym glicerolem
antistatic footwear - właściwości antyelektrostatyczne
energy absorption in the heel area - absorbcja energii w obszarze pięty
the sole resistant to diesel fuel - odporność podeszwy na olej napędowy
IPS-1439-6/2022 edition 1
• increased breathability
• sole tread allowing climbing the ladder safely
• SHOCK ABSORBER technology
strong, durable and impact-resistant with 200J energy, comfortable thanks to elastomer finishing, which makes the edges imperceptible with bent feet
antibacterial insole, replaceable insole
SHOCK ABSORBER technology, sole tread allowing climbing the ladder safely
Weight of half a pair [kg] (for the size)
Protection category (piktogram)
S1PMore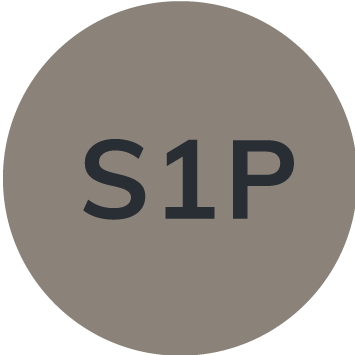 SB + zamknięty obszar pięty + właściwości antyelektrostatyczne + absorpcja energii w części piętowej + odporność na przebicie
Product features (piktogram)
| Size | Foot Length (cm) | UK | US |
| --- | --- | --- | --- |
| 36 | 23 | 3,5 | 5 |
| 37 | 24 | 4,5 | 6 |
| 38 | 24,4 | 5 | 6,5 |
| 39 | 25 | 5,5 | 7 |
| 40 | 25,7 | 6,5 | 8 |
| 41 | 26,4 | 7,5 | 9 |
| 42 | 27 | 8 | 9,5 |
| 43 | 27,7 | 9 | 9,5 |
| 44 | 28,4 | 9,5 | 10 |
| 45 | 29 | 10,5 | 11 |
| 46 | 29,7 | 11 | 11,5 |
| 47 | 30,4 | 12 | 12,5 |
How can I determine my size?
What factors should I consider while selecting my shoe size?
The appropriate shoe size can be determined in a number of ways:
1. Trace your foot on a sheet of paper, measure the largest distance (from the middle of the heel end to the big toe), and add 0.5 to 1 cm. On the basis of this, look for the foot length in our shoe size chart that is the closest to this size.
2.Using a ruler, measure the length of the foot, adding around 0.5 cm to account for the foot in the sock.
The outcome is shown in the size table above.
The value specified is the foot length to which we promise to fit the model.